Private Dark Sky Telescope Tour: Gods in the Sky
September 8 at 8:00 pm

-

9:30 pm

$25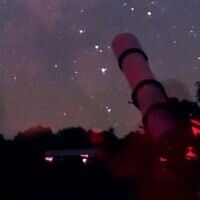 Back in a time before television, internet, video games, and graphic novels, there was the splendor and drama of the night sky.  Gods followed their whims, mortals struggled to please, monsters were slain, and heroes were born.  Explore the constellations and learn the Greek Mythology associated with them.
Join us at Cherry Spring State Park to take in the splendor of a gold-rated International Dark Skies Park. Those interested in experiencing a more personalized, small-group telescope tour of the night sky can join North Star Outdoor Guides for a private telescope tour of the night sky.  Participants in this program will be guaranteed ample telescope time without long waits; includes a discussion of the importance of dark skies, a laser-guided tour of various constellations, and telescope viewing.  Objects which may be viewed include planets, nebulae, red giants, globular clusters, galaxies, and binary star systems.
Group Size: max. capacity 16, not including children age 5 and under
Bring: Chairs, bug spray, and a small red flashlight. (ONLY RED LIGHTS ARE ALLOWED ON THE VIEWING FIELD.)
Dress: Dress warmly for cooler than anticipated night temperatures.  The field is at higher elevation and exposed.
Registration Required – Registration will open 45 days prior to the program when possible and close at 3pm 2 days prior to the program (or when full). You may put your name on a waitlist if the program is full.
Fee: $25/person (includes a $3 non-refundable processing fee); Children (age 5 and under) Free
*** Payment is required within 24 hrs of your registration, or your registration will be removed.  Payment can be made by following the link provided in the email you will receive after registering ***
The program will be cancelled in the event of rain or overcast skies.
Weather Policy: If weather or predicted overcast skies result in us having to cancel the program you will receive a refund minus the $3.00 non-refundable processing fee. (You will receive email notification of any decision to cancel the program in its entirety by 3:30 pm the day before the event)  We will do our best to utilize weather forecasts and the Cherry Springs Clear Dark Skies Chart (http://www.cleardarksky.com/c/ChrSprPkPAkey.html) to pre-determine if a program will be possible.  However, due to the fickle nature of weather our best-made efforts may be thwarted, and the sky may be overcast during your scheduled tour.  In the event, your guide is unable to show you at least 3 deep sky objects you will receive a 50% refund. If preferred, you can opt to receive a coupon, valued at the fee you paid, to be used towards a future program (good for two years) in lieu of a partial refund.
Participant Cancellations: If you choose to cancel your reservation before 3pm, two days prior to the event you will be refunded minus the $3.00/participant, non-refundable processing fee.  No refunds are given for no-shows or cancellations by the participant after 3pm, two days prior to the event.
—
Questions? Contact Wild Asaph Outfitters home of North Star Outdoor Guides at wildasaphoutfitters@gmail.com or 570-724-5155