8th Annual Wellsboro Christmas on Main Street!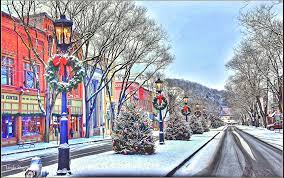 Stroll along our gas lit Main Street, shop local, and enjoy our picturesque town! Visit 30 displays of historic ornaments made locally in the early 1940's and learn how Wellsboro saved Christmas during World War II. It's a weekend of activities to warm your heart and fill you with Christmas spirit!
​This year, passports and history brochures can be purchased for $5 from Thursday, December 8 to Sunday, December 11 at one of the following locations:
​Penn Wells Hotel, Wild Asaph Outfitters, The Farmer's Daughter, and Pop's Culture Shoppe.