Austin Dam Show – Rock of Ages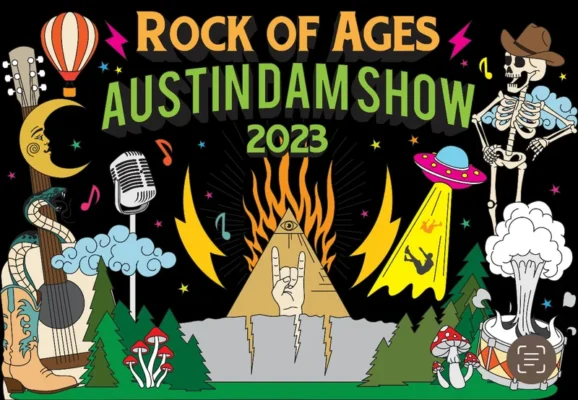 Join us for fun, family, music, and a celebration of life.  We are super stoked to feature the following headliners:
Headliners
Thursday Phish
Friday Metallica
Saturday No Doubt
We hope you will join us on the biggest rock n' roll journey the Austin Dam Show has ever gone on.
Any other questions or concerns, please contact us via our Facebook page, email austindamshow@gmail.com, text or call 814-647-1147.
From the bottom of our dam hearts, thank you for all of the years of support.