Copycat Recipes We All Love and the Inspiration
February 4, 2024 at 2:00 pm
$59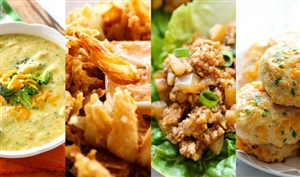 From your apron to your pots and pans, all ingredients, and even take-out containers, we provide everything for you. This is where cooking is FUN!
This class is part of a four-part series. Dates for each class are 2/4, 2/11, 2/18 and 2/25. If you do not want to do the whole series, single class reservations are accepted.
If booking the bundled package, please just sign up and pay the bundled price on the February 4th class.
NOTE: Image does not necessarily reflect what is being made in the class.
COST: $59 pp. Bundle all four dates for $215. (Limited to 15 carts)