Deane Center's Free Golden Afternoons Program
October 10 at 1:00 pm
FREE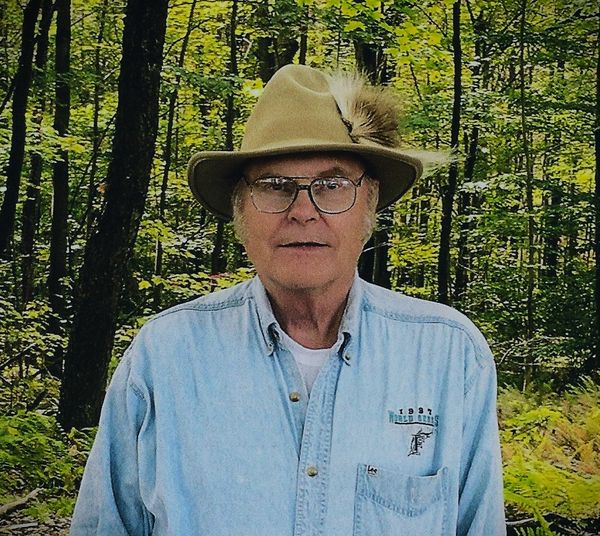 With Halloween just around the corner, Bill Robertson of Duke Center in McKean County, Pa. is presenting a free Golden Afternoons program on Ghost Hauntings at 1:00 p.m. Tuesday, Oct. 10, 2023.
Golden Afternoons is free and open to adults, 55 and older.
The program will be in the lobby at the Deane Center for the Performing Arts at 104 Main Street in Wellsboro. Refreshments will be provided.
Since his Golden Afternoons program on ghost hauntings in October of 2022, Robertson has released three more "Ghosts Revisited" books. They include: "Ghosts Revisited 4" published on Nov. 17, 2022, "Ghosts Revisited 5" on March 17, 2023 and "Ghosts Revisited 6" on April 17, 2023. All told, they include 70 more local stories from Pennsylvania and New York State.
"Ghosts Revisited 4" contains the story of the King House near Westfield in Tioga County that was told to Robertson by a couple who attended last year's Golden Afternoons program at the Deane Center. "I got the Hessel Gessel and Annie F. Mine stories that are in 'GR 5' there, too," he said.
"'Ghosts Revisited 7' is finished except for the cover art," said Robertson.
"Everywhere I go, people love to share their spooky tales. As long as they do, I'll keep writing more collections of ghost stories."
The first three are: "Ghosts Revisited" released on Oct. 23, 2020; "Ghosts Revisited 2" released on June 11, 2021 and "Ghosts Revisited 3" released on Sept. 26, 2022. They cover 94 different hauntings in Pennsylvania and Western New York.
"For this year's Golden Afternoons, I will talk about joining the Spirit Hunters, Inc., a paranormal group based in Olean, NY. I will be sharing information about some of the investigations I attended with them, including our visit to the World War II Museum in Eldred, PA and one we conducted in Portville, NY. Spirit Hunters is scheduled to do an investigation of North Hall at Mansfield University on Oct. 21 during Homecoming Weekend.
A 42nd Bucktails Company I re-enactor, Robertson is an author best known for the 10 books in his Bucktails series about the Civil War, three French and Indian War novels, a Viking novel, 20 volumes of short stories, 11 collections of poetry, three audio books and 13 e-books. He also wrote two volumes of local folk tales and ghost stories, "Fears Forever" and "Come in…"
Born in 1950 in Bradford, Robertson graduated from Mansfield University in 1972 with a degree in English. Since college, he has worked in factories, taught high school English and has a successful house painting business. He began freelancing short stories, poetry and articles in 1978. His work has now appeared in many magazines, e-zines and anthologies in the U.S., Canada, England, Scotland, Ireland, Wales, Romania, Australia, New Zealand and Malaysia.
For more information about this Golden Afternoons program, call the Deane Center at 570-724-6220.