Eliot Ness Fest: Touched by the Untouchables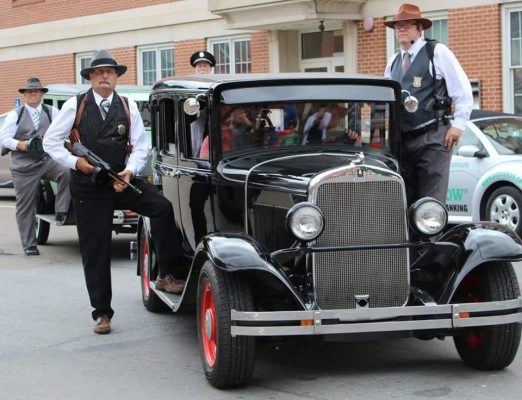 Downtown Coudersport is the location of this festival celebrating the historical and cultural significance of Eliot Ness in Coudersport.  Local merchants and historians will work together to take the heart of Potter County back to the Prohibition Era for a weekend.  An expanded planning committee has been busy laying the groundwork for a celebration that returns all of the highlights from the first Eliot Ness Fest and adds several more attractions.
–Plans are progressing for a dramatic re-enactment of the trial of Al Capone at the Potter County Courthouse.   Stay tuned for details!
–The popular Vintage Eliot Ness/Al Capone Era (pre-1933) Car and Truck Show will return, with most or all of last year's participants already registered. A separate Vintage Ness Cleveland Era (late '30s and early '40s) Car and Truck Show is in the works for the street where Eliot Ness lived. Also, Law Enforcement Vehicles of various vintages and types will be displayed at the courthouse square.
–Street theater performances, an expanded parade, fireworks, and other entertainment are in the planning stages. Colorful historic interpretative bus tours will also be expanded.
–A number of prominent authors and historians will be appearing, presenting fascinating programs at the Coudersport Theatre, where feature films and fascinating documentaries will air all three days.
–An expanded Law Enforcement Spotlight is in the works, headquartered at the courthouse square, with a broad variety of exhibits, programs, and appearances by special guests.
–Many area businesses are already onboard with plans to partner with the committee in expanding the venues for the thousands of visitors who are expected.
Visit Eliot Ness Fest on Facebook for more information or call the Potter County Historical Society at (814) 274-4410.