Galeton World Wide Knitting in Public
June 10 at 10:00 am

-

1:30 pm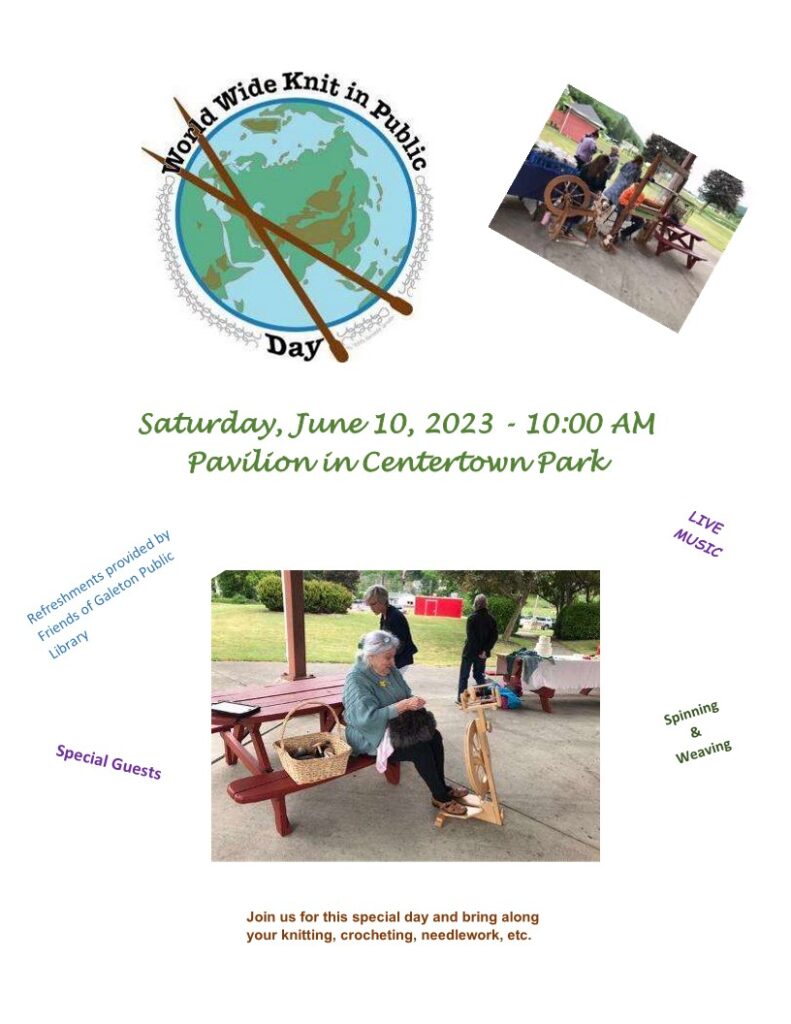 Galeton's 13th observance of World Wide Knitting in Public will be held in Centertown Park on June 10th from 10:00 until 1:30.   On this day knitters from all over the world gather.
Regional and community members gather – knitters, crocheters, weavers, spinners, felters, and others, young and old, will gather in Centertown Park.
A 4-H Club will be demonstrating felting and the opportunity to try your hand at this satisfying craft.
Some fiber-related groups and regional shepherds will bring fleeces, yarn, and products come to show their wares, demonstrate their crafts, offer tempting items for sale.  Accessories from local craftsperson's will be offered.
Fur being spun from an angora rabbit is always an enticing event.
The Professional Bohemians will premier wonderful whimsical little sculptures.
Storytime for children:  11:00 A fun knitting/sheep read at the Library.
AND from 11 – 1:30 Eppie Bailey from Nashville and Steve Quelet from Philadelphia, singers and songwriters formerly part of Jakob's Hollow, will entertain the gathering with their original music!