International Observe the Moon Night
October 21 at 8:00 pm

-

9:00 pm

FREE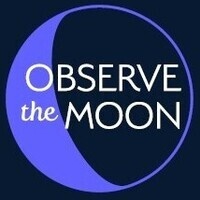 International Observe the Moon Night is a worldwide public event that encourages observation, appreciation and understanding of our Moon and its connection to space science, exploration, and human culture. This annual event connects scientists, educators and lunar enthusiasts from around the world.
Explore the diverse landscape of our moon, explore highlands, volcanic plains, and moon mission landing sites. Join park staff in viewing lunar natural features and discovering where moon landings took place among them.
Under the guidance of our volunteers and staff, embark on an amazing telescope tour of the moon's surface.
No pre-registration required. Telescopes available on a first-come, first-serve basis for the time listed. Availability is subject to staff/volunteer availability, weather conditions, and crowd size limitations.
—
International Observe the Moon Night is sponsored by NASA's Lunar Reconnaissance Orbiter (LRO) mission and the Solar System Exploration Division at NASA's Goddard Space Flight Center, with many contributors. LRO is managed by NASA's Goddard Space Flight Center in Greenbelt, Maryland, for the Science Mission Directorate at NASA Headquarters in Washington, D.C.
For more information about International Observe the Moon Night, visit: https://moon.nasa.gov/observe
For more information about LRO, visit: https://www.nasa.gov/lro
—
Park Programs occur on the Night Sky Public Viewing Area. Park in the gravel lot and follow the walkway next to the restrooms to the seating area. Since seating is limited, you may want to bring a chair and/or blanket
All programs will be cancelled in the event of rain or thunder.
Telescopes will not be available in the event of significant cloud-cover.
—
While you may still observe on your own at the park without attending a program, all visitors should arrive before dark.
We ask that visitors to the Night Sky programs to please leave their pets at home. Dim lighting, large crowds and sensitive equipment do not create a pet-friendly environment.
Check the Clear Sky Chart or Astrospheric for 48-hour forecasts of cloud cover and viewing conditions.