Magic the Gathering Event
June 16 at 9:00 pm
$40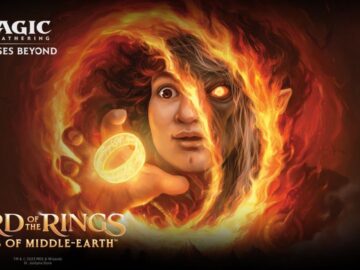 Magic the Gathering meets Middle Earth with Lord of the Rings: Tales of Middle Earth! Discover your favorite characters and locations from J.R.R. Tolkien's fantasy masterpiece as you join us for one or all four Prerelease Events:
June 16th at 4:00pm and again at 9:00pm, and
June 17th at 1:00pm and again at 6:00pm.
Entry for each prerelease event is $40 and includes 6 Packs of Lord of the Rings, a foil-stamped promo Rare or Mythic from the set and a Spindown life counter. Each entry also adds 2 packs to the prize pool with every player receiving at least 1 additional pack for prizes.
And remember, Pop's is now open late on Thursdays for weekly Modern tournaments which begin at 6:00pm. See our calendar for weekly Commander, Standard and other Magic the Gathering events too, and follow our "Pop's Magic Community Connection" Facebook page for more details and updates!