Magic the Gathering Wilds of Eldraine Prerelase
September 1 at 4:00 pm

-

9:00 pm

$25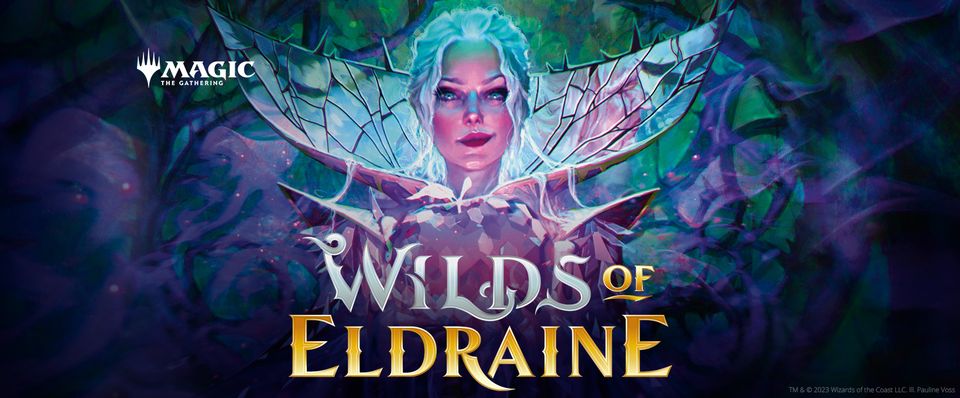 It Prerelase for Magic's newest set, Wilds of Eldraine.
Return to the land of fairy tales, knights, and witches in Wilds of Eldraine. This return to Eldraine ventures beyond the scenic castles and into the wilds, a land filled with faeries, giants, and more.
You'll have 4 chances to explore the Wilds, at 4:00pm and 9:00pm on Friday, September 1st, and again at 1:00pm and 6:00pm on Saturday, September 2nd. Each event is $25 and gets you a prerelease kit containing 6 packs of Wilds of Eldraine, a foil-stamped promo card, and a spindown life counter. In addition, each entry adds 2 packs of Set Boosters to the prize pool, with everyone receiving at least 1 addition pack for prizes.