PA WilderFest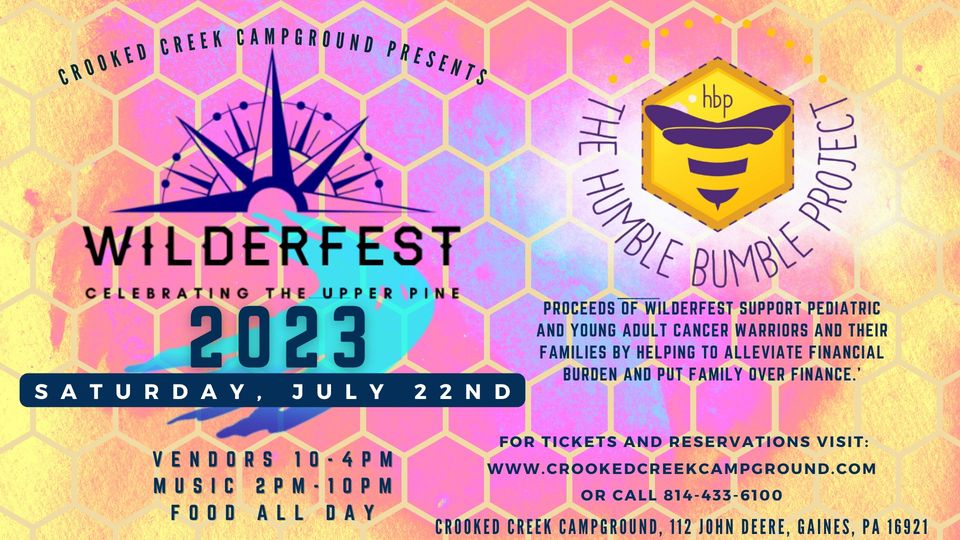 Celebrate the best of summer in our own backyard while supporting Humble Bumble and young adult cancer warriors. Join in outdoor activities, browse crafty vendors, and feast upon fabulous foods, all while listening to great music.
For tickets and reservations visit:  https://www.crookedcreekcampground.com/ or call 814-433-6100.
DISCOUNTED TICKETS IF CAMPING, PLEASE CALL THE OFFICE TO BOOK
NO PETS OR SMOKING ALLOWED in the festival.
SERVICE ANIMALS WELCOME.