"Post-Its" Atrium Gallery exhibit of Josh Crane's work
August 5 at 12:00 pm
FREE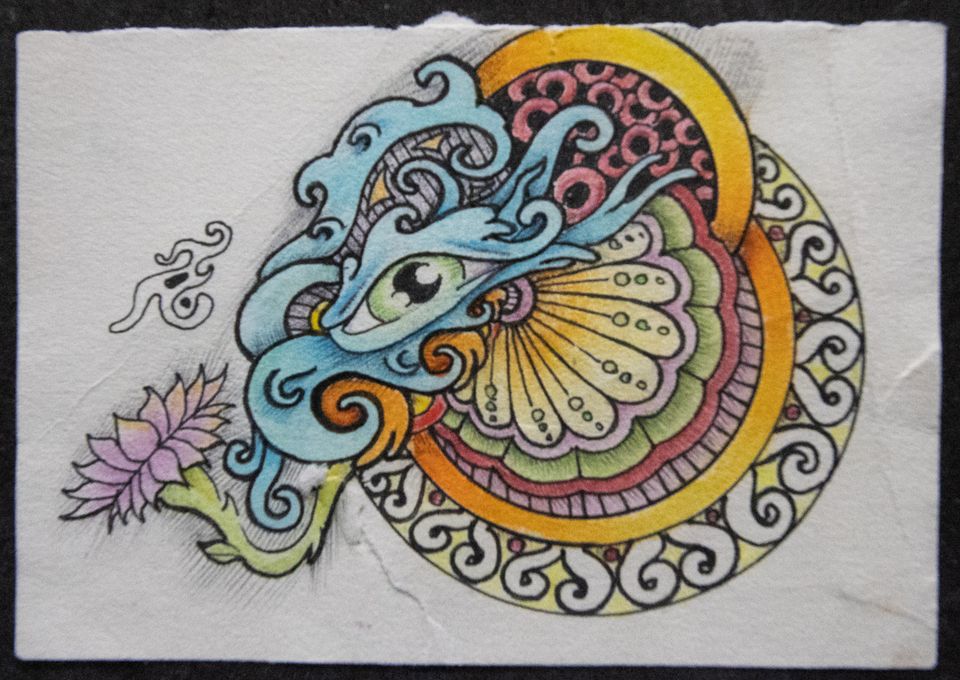 The Gmeiner Art & Cultural Center is pleased to announce a retrospective exhibit of Josh Crane's pen and ink artwork in the Atrium Gallery for August titled, "Post Its." The exhibit will open on Saturday, August 5th at noon. However, the reception for this and the Main Gallery exhibit will be held on Sunday, August 13th from 2-4PM, so that the artists' families may attend. The reception is free and open to the public, and light refreshments will be provided.
Joshua Samuel Crane was born Jan. 3rd, 1988, at Corning Hospital. He was the 8th child of Gloria and David Crane. Throughout his life he lived in Tioga, Antrim, Covington, Wellsboro, and Corning. Josh loved artists such as Alex Grey, Salvador Dali and Van Gogh. One of his favorite pieces of art was the tryptic "The Garden of Earthly Delights" by Hieronymus Bosch. Artists that pushed their craft and had something to say were of high value to him. Mediums he worked with included chalk pastels, pen and ink, oil paints and tattoo.
Joshua would also create sidewalk art with chalk. He would put hours into this work knowing it would end up sun-bleached, washed away and stepped on by the public. Sometimes this performative act was to help a friend who had a business; other times he would do it in the idea of the transitory nature of material life. This is in the same vein as the sand mandalas made by Buddhists, that they would destroy after making. On the opposite end of the spectrum, he also was a tattooist, which meant leaving a permanent mark on a person's skin to display throughout their life. No surface was off limits to the message he was compelled to send. Big, small, elaborate or simple, he was going to share his thoughts intended to spread healing and love to the world.
Joshua passed on June 28, 2022, at the age of 34. He had endless potential and that "What if?" factor about him that will stay with us all. A philosopher he shared a quote from not long before he died was Marcus Aurelius, who once said "Each of us lives only now, this brief instant. The rest has been lived already, or it is impossible to see." In life Josh was more interested in putting his work in coffee houses than galleries as he felt he could affect the everyday man that doesn't necessarily think about actively seeking out the arts. But Josh's family agreed to share his art with the audience at the Gmeiner to help us push the envelope of what is considered "worthy" of a gallery. We hope that you will come to see this display to appreciate Josh's vision and honor his memory.