SILK SCARF PAINTING WORKSHOP
June 20 at 6:00 pm

-

8:00 pm

$40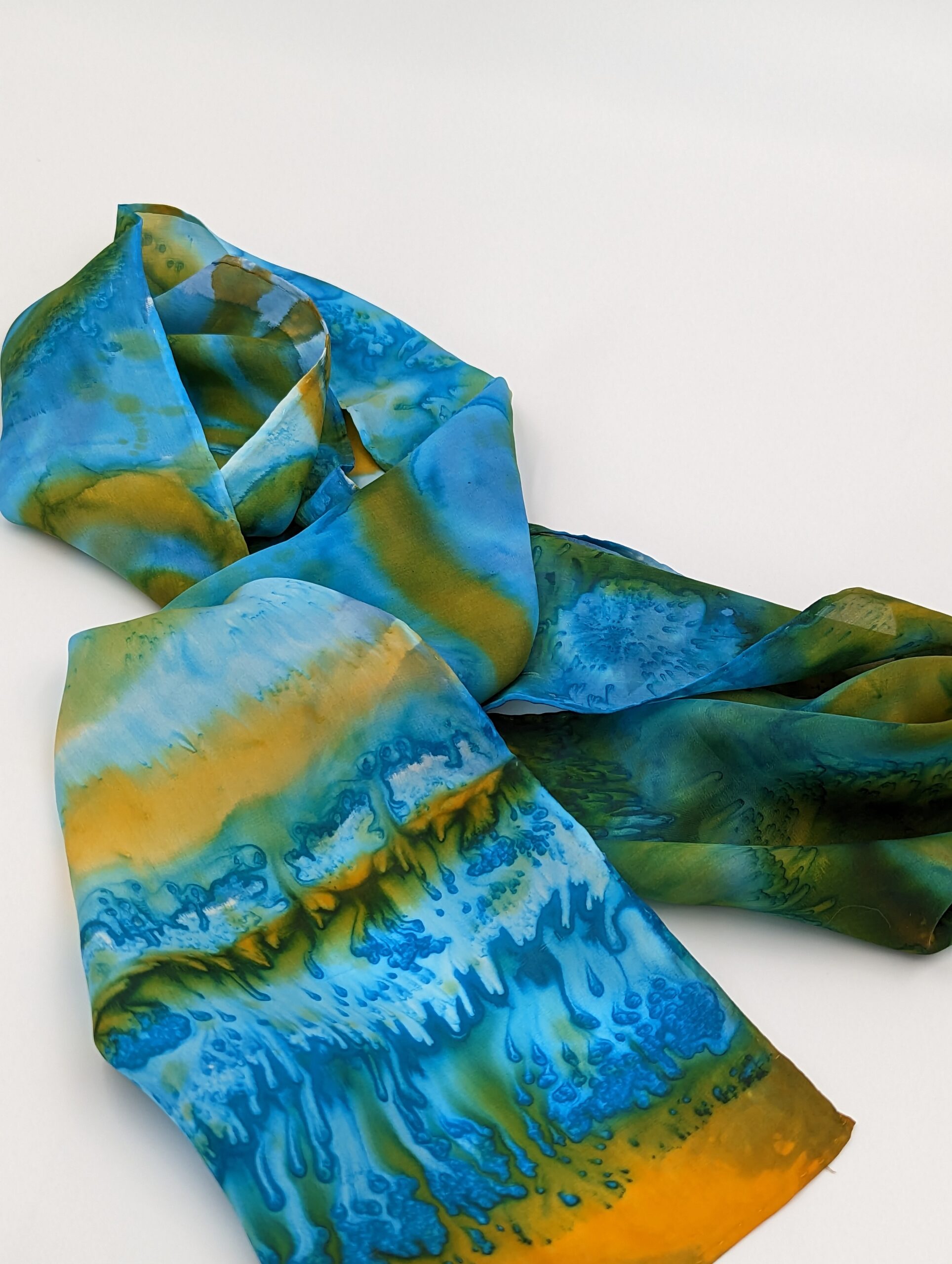 Does your wardrobe need a lift? Join PA Wilds teaching artist Julie Mader for a beginner-friendly Silk Scarf Painting Workshop. During this "have no fear" workshop, participants will use dyes formulated for silk fibers to turn an 8"x54″ silk scarf "blank" into a wearable piece of art that is certain to turn heads.
Julie will bring a full spectrum of color choices and will offer instruction on technique and color theory basics to get you started with confidence. Participants are encouraged to have a color palette in mind, so they can "jump right in" after the demonstration. This workshop is enjoyable for ANYONE who loves yummy colors.
This workshop is scheduled for Tuesday, June 20, 2023, from 6:00 – 8;00 p.m. at the Education Council's Coudersport office at 5 Water Street. The cost is $40/person. To register, visit www.pottercountyedcouncil.org  or call (814) 274-4877. After the workshop, Julie will steam-set the dyes in her studio, and scarves will be available for pickup at the Education Council's Coudersport office.