The Canyon Waterfall Geology Hike
November 4 at 9:00 am

-

1:00 pm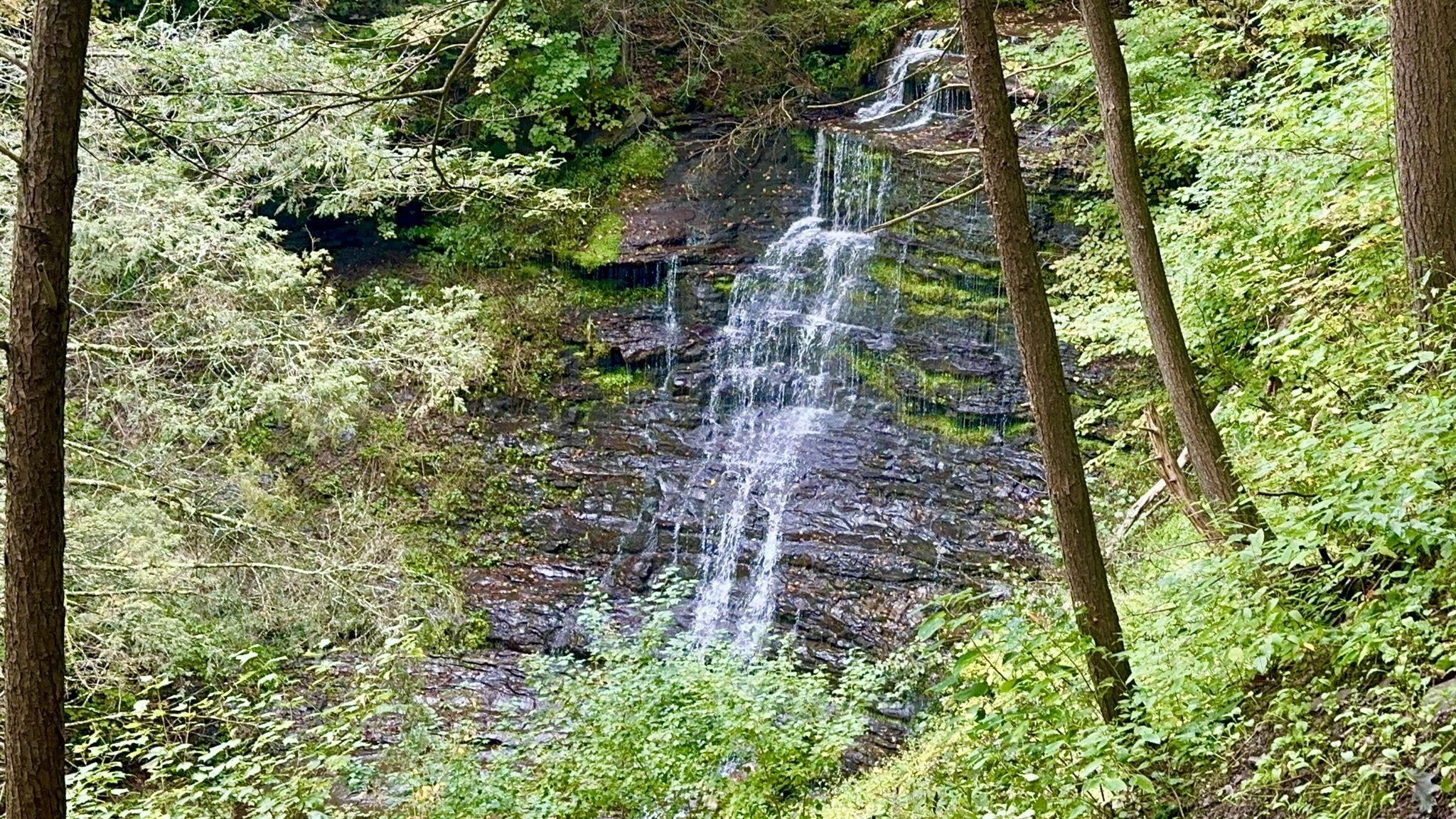 Register by Phone On or Before Thursday, Nov. 2 for The Canyon Waterfall Geology Hike on Saturday, Nov. 4 
Based on the response to this hike in June, it's being offered again! Please note, this is an encore and will be a repeat of the same hike and excellent information provided on the last hike.
Explore the waterfalls along the lower Turkey Path on your quest to unlock the geologic secrets of the PA Grand Canyon. The one-mile round trip hike up about 400 vertical feet (half way) of the trail will be led by both park staff and professional geologists from DNCR's Bureau of Geological Survey. The hike begins at the base of the canyon, where the Lock Haven Formation is exposed. These rocks were deposited approximately 380 million years ago as sediment on the edge of an ancient sea and contain fossils of marine organisms. As the hike progresses, the exposed rock will be progressively younger and transition into the shoreline and alluvial plane deposits of the Catskill Formation, effectively transporting participants through time and space of the geologic history of the gorge.
This program is well-suited for those curious about the ancient past of the gorge and those willing and able to complete the strenuous hike. Registrants will meet by 9am in the Darling Run parking lot for the Pine Creek Trail (rail trail), be bussed approximately 3.5 miles to the base of the trail below Leonard Harrison State Park where the program will begin. After a brief introduction, the group will climb slowly, learning along the way to a point about ½ way up the path and near the upper waterfall.  Participants should wear proper footwear and layered clothing for the hike. A small backpack, water and snacks are also encouraged. Those interested should register online or by calling 570-724-3061. Spaces are limited and the deadline to register is Thursday Nov. 2. In the event of inclement weather, this program will be cancelled.