The Pennsylvania Woodmobile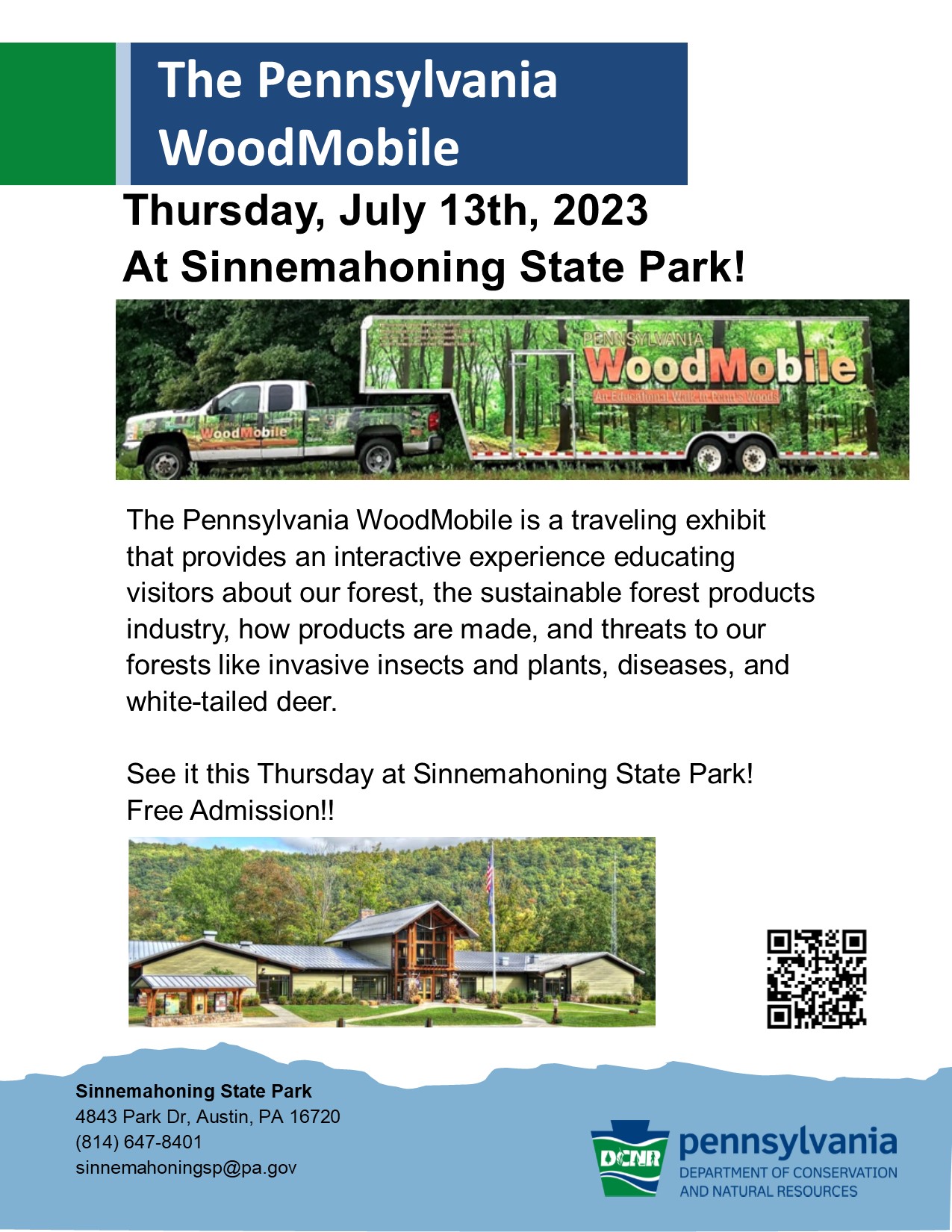 The Pennsylvania WoodMobile is a traveling exhibit that provides information on the
state's forest resource and the state's forest products industry. Visitors to the exhibit will
see how the forests of Pennsylvania have shaped the history of the state and nation, learn
how today's forest differs from 100 years ago, touch the various hardwood species
produced in Pennsylvania, and use touchscreen technology to interact with various threats
to the forests such as invasive insects and plants, diseases and white-tailed deer. They
will also learn about Pennsylvania's forest products industry, see how products are made,
learn how the forest is managed in a sustainable fashion, and experience how common
and unusual forest products touch our lives every day.