Wellsboro Community Concert Association presenting Autumn Sun
August 11 at 6:00 pm
FREE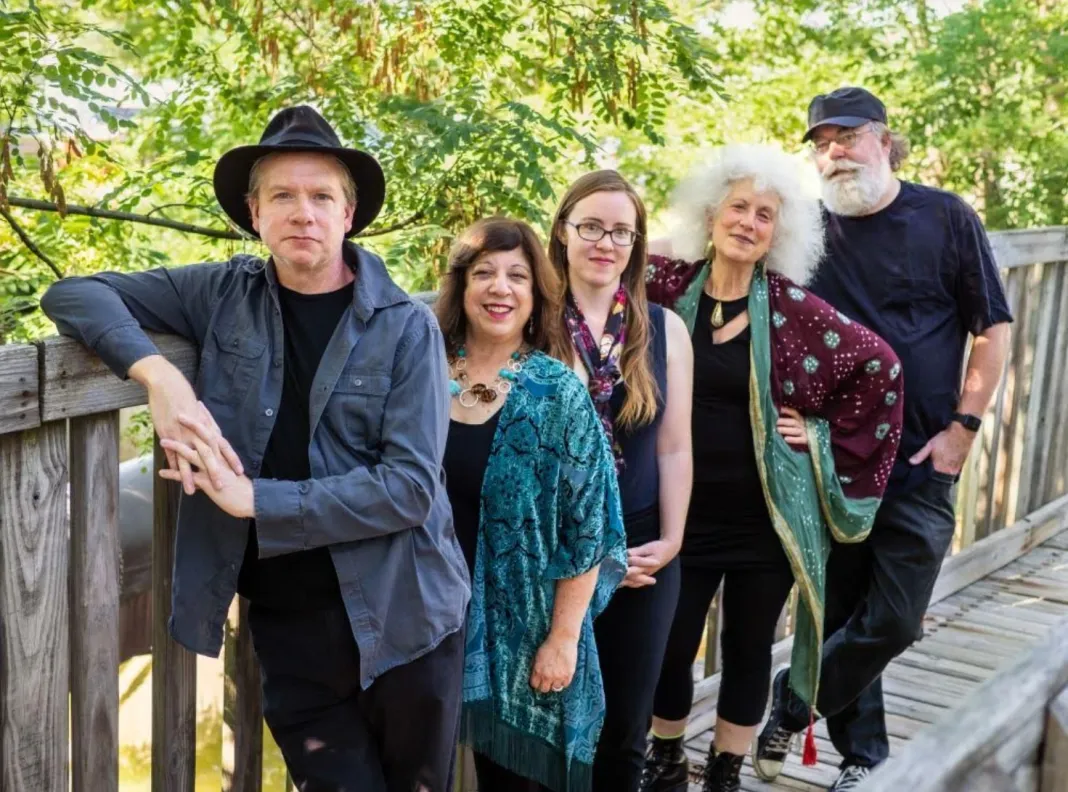 This Friday, Aug. 11 at 6 p.m., the free outdoor summer concert series will feature Autumn Sun performing a mix of Americana, progressive and folk music on the outdoor stage at the Deane Center for the Performing Arts at 104 Main Street in Wellsboro. The outdoor stage is located on the Central Avenue side of the building.
The Deane Center's summer outdoor series includes concerts by different artists from throughout the area on consecutive Fridays, now until Sept. 1 thanks to the support and generosity of the Wellsboro Community Concert Association and Ward Manufacturing.
The Ithaca Music scene introduced Autumn Sun in 2020 as its brand new pandemic baby and described the band's music as "blurring the lines between Americana and New Folk. Autumn Sun reaches deep into the heart…original songs with substance and story…classic folk songs given new life and made fresh with harmony and haunting bold new instrumentation."
Autumn Sun includes five musicians. Susan Murphy is a New York City composer lyricist whose works have been performed from Lincoln Center to Off Broadway theatres, to national theatre tours and numerous folk rock bands. She plays keyboards, pipes and whistles. Murphy now brings her originals to Autumn Sun, along with her unique brand of instrumentation and color to the mix.
Margaret Ball is often heard playing her fiddle for English Country Dances. Autumn Sun stole her from the world of traditional playing. Check out her heartfelt solos, great fiddle rhythm, and beautiful back up harmonies.
Curtis Kretz is Autumn Sun's pulse on drums and percussion, keeping the band tight and right. From folk to rock, his tasty beats are beautiful and perfect for every song Autumn Sun presents.
Lead vocalist Sue Horowitz is breaking out originals on national folk radio charts and national tours. She brings her beautiful vocals, originals, and great guitar playing to the band.
Originally from North Carolina, Joseph Rayle played everything from Old Time to Americana to full on rock. Now in central New York, Rayle has been bringing his bass lines to bands such as Urban Horse Thieves, Answer The Muse, and his latest venture with Autumn Sun.
Autumn Sun is rising. Be there.
Audience members are welcome to bring lawn chairs and sit on the grassy area in front of the outdoor stage or on Central Avenue, which will be closed to traffic between Main Street and the Warehouse Theatre from 6 p.m. to 8 p.m.
If weather becomes an issue, this free concert will be cancelled.
The last three free outdoor concerts in the series coming up on Fridays at 6 p.m. are: Sweats on Aug. 18; Houston Baker on Aug. 25 and Joe Stanky & The Cadets on Sept. 1.
For more information about the free concert series, call the Deane Center at 570-724-6220, email office@deanecenter.com or visit deanecenter.com.