Celebrate the Beauty of Pennsylvania's State Flower and Amazing Scenery When You Visit Potter and Tioga Counties
Pennsylvania's state flower, the mountain laurel, comes into full bloom across the Commonwealth each June. In no area does this flower grow so beautifully as it does across Potter and Tioga Counties. The celebration of this symbolic flower is the focus of an annual celebration when the Pennsylvania State Mountain Laurel Festival is celebrated each June in our region.
Besides these beautiful buds, parks, trails, mountains, and forests across the area are blooming. June is a great time to head out to Cherry Springs State Park to experience the Dark Skies phenomenon that draws stargazers to the area to make their wishes under the magnificent night sky. Combined with some daytime enjoying outdoor recreation, the perfect getaway plans itself; hiking and biking amazing trails, fresh waterways for kayaking and fishing, and camping out on sites from primitive to full hook up. Perfect compliments to create a Dark Skies Getaway Adventure!
Couples looking for a destination wedding site will find a wide variety of venues both classic and unique to create their most special memory across our two counties. From restored barns and outdoor parks to traditional restaurant and hotel banquet rooms, Potter and Tioga Counties are brimming with locations to make your day a special one.
Need a gift idea for Dad this Father's Day? Shops and businesses across the region are waiting to assist. Plan now to head to our region this June and kick off your summer fun at one of the most beautiful destinations to be found!
A Marathon. A Roundup. A Festival.
Runners! Lace up your shoes on June 4 and join the challenge of the 47th Annual God's Country Marathon. Called one of the "best small marathons" by Runner's World Magazine. Experience no crowds, beautiful scenery, and the hometown feeling that makes this marathon one of the most unique racing experiences in the country.
The 67th Annual Rattlesnake Roundup on June 11 and 12 benefitting the Morris Fire Company features catch and release contests for children and adults, chicken BBQ, flea market, fireworks, live-entertainment, food concessions, and much more!
Celebrate the beauty of our state flower June 11 through 19 at the 80th Annual PA State Laurel Festival taking place in historic downtown Wellsboro. Events like a parade, live entertainment and the crowning of the festival queen take place in town, but visitors are encouraged to head out across Potter and Tioga Counties to see the Pennsylvania State Flower as it blooms across the region.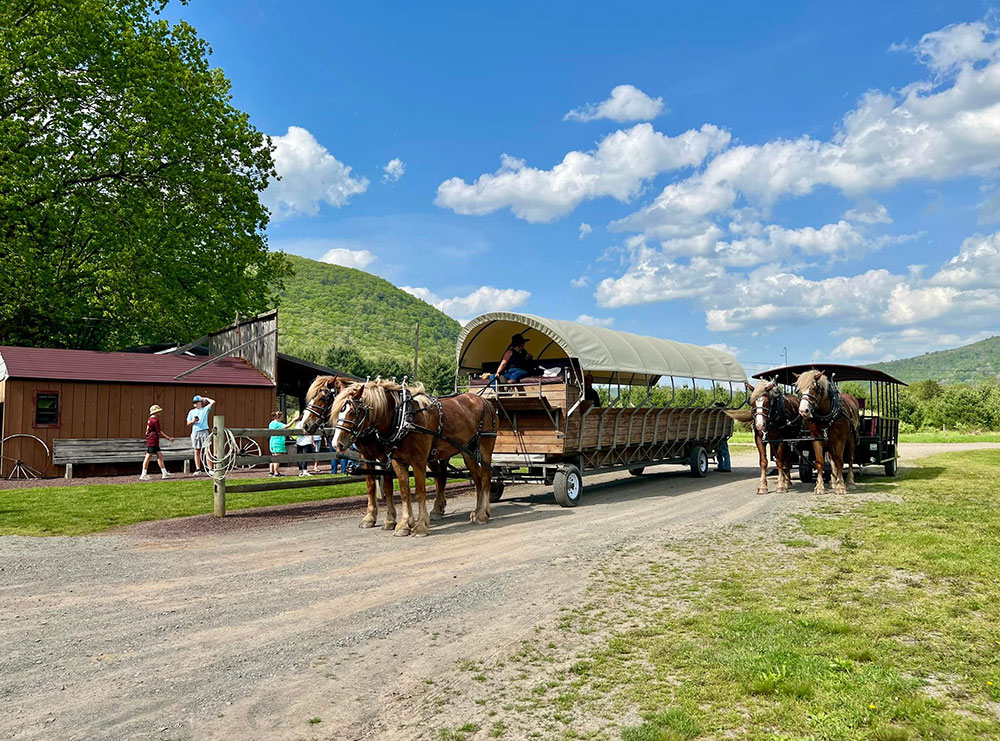 One of our region's most popular attractions is waiting to welcome you for an unforgettable ride! Ole Covered Wagon Tours take visitors on a scenic ride along Pine Creek Trail offering families, groups and leisure travelers a relaxing experience in the heart of the Pennsylvania Grand Canyon by touring the breathtaking scenery found along the canyon floor. The team at Ole Covered Wagon Tours offers comfortable seating, an informative and fun tour highlighting the popular Pine Creek Trail and relies on the original "horse powered engine" to power your ride.
More Information About Ole Covered Wagon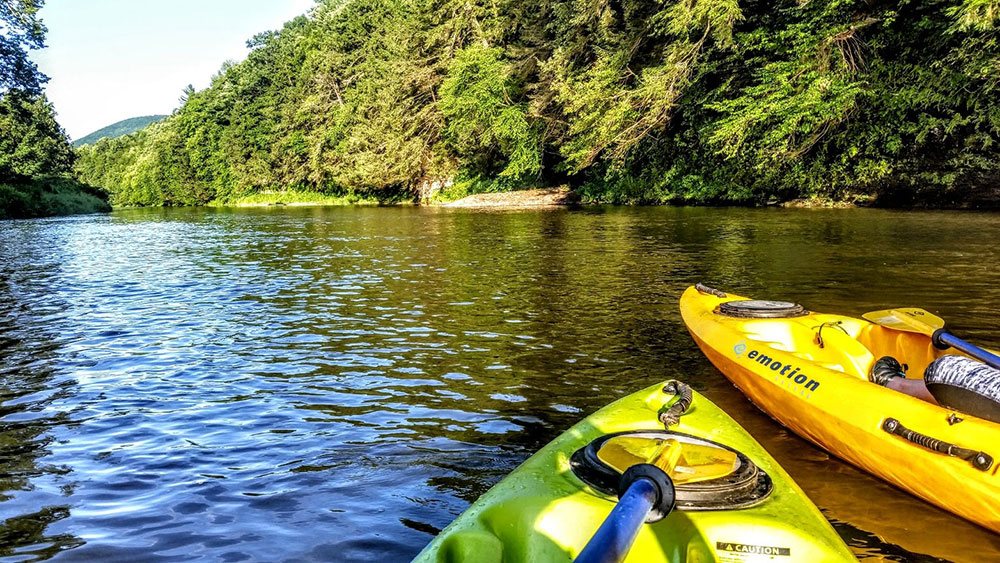 Local outfitters like Canyon Cruises, Pine Creek Outfitters, Wild Asaph, and Crooked Roots Adventure will get you geared up for a vacation filled with outdoor adventure and activity when you visit Potter and Tioga Counties this summer. Sportsmen have come to know local resources like Tackle Shack and CS Sports that are waiting to welcome visitors with supplies and local knowledge, helping make our region one of the best in the state to have fun in the great outdoors!