MELODRAMA AT THE FESTIVAL: THE OLD COOKIE SHOP
June 15 at 7:30 pm
$16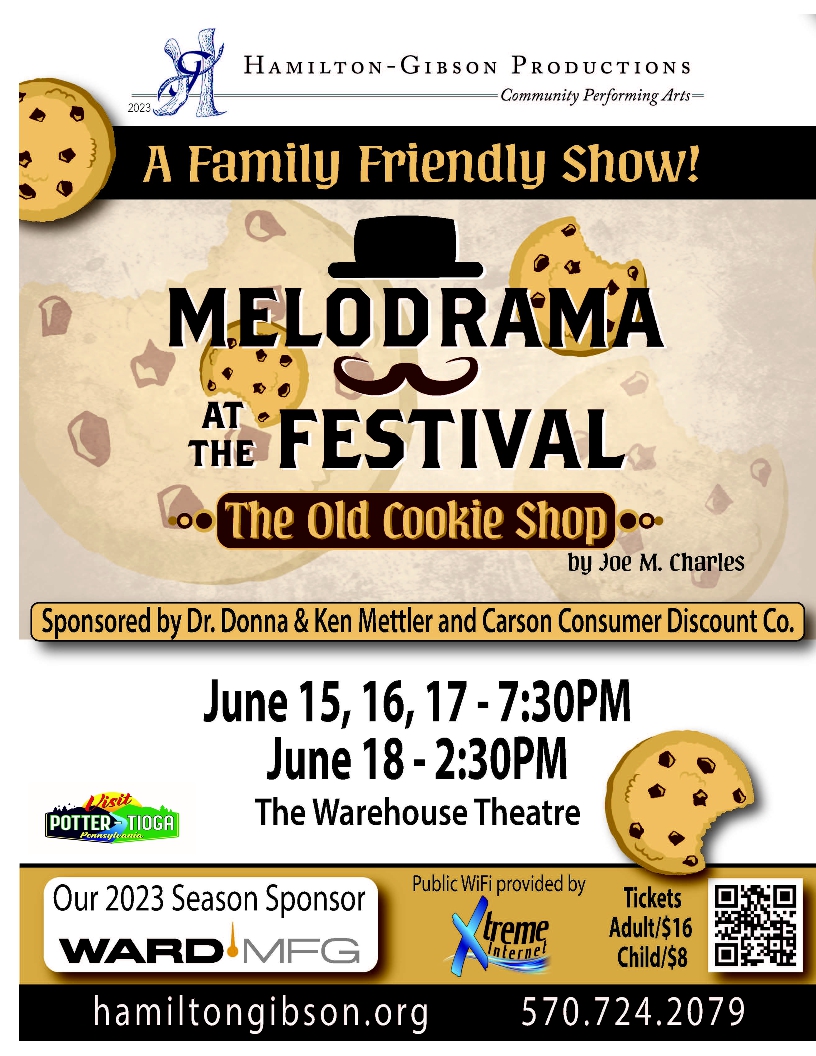 Join us for our Second Annual Melodrama at the Festival: The Old Cookie Shop by Joe M. Charles
Sweet Nellie O'Grady is about to lose her cookie shop to the evil banker, Mortimer Whiplash. It's love at first sight when handsome Harry Goodwell, legal assistant to Whiplash, first casts his eyes on the lovely Nellie. When all seems lost, kindly old Doctor Sullivan reveals a startling secret that saves the day. Whiplash is foiled, the cookie shop is saved and true love triumphs over evil in the hilarious conclusion.
JUNE 15, 16, 17, 2023 at 7:30 p.m.
June 18, 2023 at 2:30 p.m.