The Barbour Rock Trail is a wide, smooth trail through a very beautiful forest of mature oaks, maples and other hardwood trees. After a pleasant half mile, the forest abruptly meets the sky as it falls away into the Pine Creek Gorge (aka the Pennsylvania Grand Canyon).
It's an out and back trail especially designed for the handicapped, but hikers can return on an alternate footpath thus completing a one-mile loop. Please keep young children close at hand at the vista.
Listen for the roar of Owassee Rapids, Pine Creek's most challenging whitewater. This is one of the easiest trails in the Tioga State Forest and is suitable for all skill levels. The path is flat, crushed stone, and handicapped accessible, suitable for wheelchairs with pneumatic tires. The Barbour Rock Trail intersects with the West Rim Trail and Bear Run Trail for a hike just under 3 miles in length.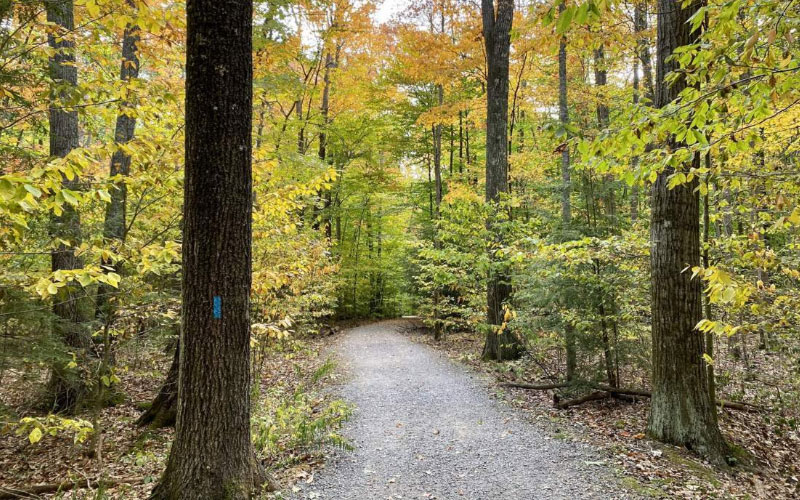 Barbour Rock
2053 Route 660
Wellsboro
PA
16901
United States