Bask in the Beauty of Spring and Visit Potter and Tioga Counties
As we welcome the month of April with Easter Weekend, awaken your senses and celebrate this sensational season of restoration and rebirth. As spring unfolds, discover the growth of new flowers and foliage across Potter and Tioga Counties. With warmer days comes the blossoming of nature's promise across the breathtaking parks, historic trails and tranquil waterways. This haven of relaxation invites you to reconnect with your friends, family, or even yourself while surrounded by vibrant hues and fresh fragrances.
As spring brings more sunlight, there are even more opportunities to enjoy hiking, biking, fishing, golfing, and exploring nearby natural wonders. From the great outdoors to charming small towns, we invite you to take advantage of all that our area has to offer and visit our artisan shops and local eateries. Stroll through our historic towns and enjoy shopping our countless, cozy boutiques and visiting seasonal attractions.
Complete your adventure by booking a stay in one of our many hotels, inns, or vacation rentals. Offering comfortable charm, our accommodations are the best way to fully experience the natural beauty and bucolic appeal of our region. Whether you are looking to stargaze in one of the nation's most popular Dark Sky locations and visit Cherry Springs State Park or hike the picturesque Pennsylvania Grand Canyon, Potter and Tioga Counties are ideal for your April getaway!
Across the region, this month is filled with events and attractions for you to discover
Easter Weekend includes local restaurants offering holiday meals for dine-in or take-out while local shops like Highland Chocolates and Cream 'n Sugar are stocked with holiday treats.
The Pennsylvania Grand Canyon, state park resources, and trails are open for visitors to explore and discover some of the most beautiful scenery in the state. Local guide services and outfitters are eagerly waiting to work with visitors looking to get outdoors and play!
While many local members of the Visit Potter-Tioga Visitor's Bureau had been operating under limited hours, this month is bustling with new opportunities for businesses. Keep an eye on our Facebook and Instagram pages throughout this season as we share re-opening and operational information for our tourism partners. Thank you for supporting our local merchants and attractions; small town merchants and family businesses are the backbone of our region's fabulous tourism industry!
---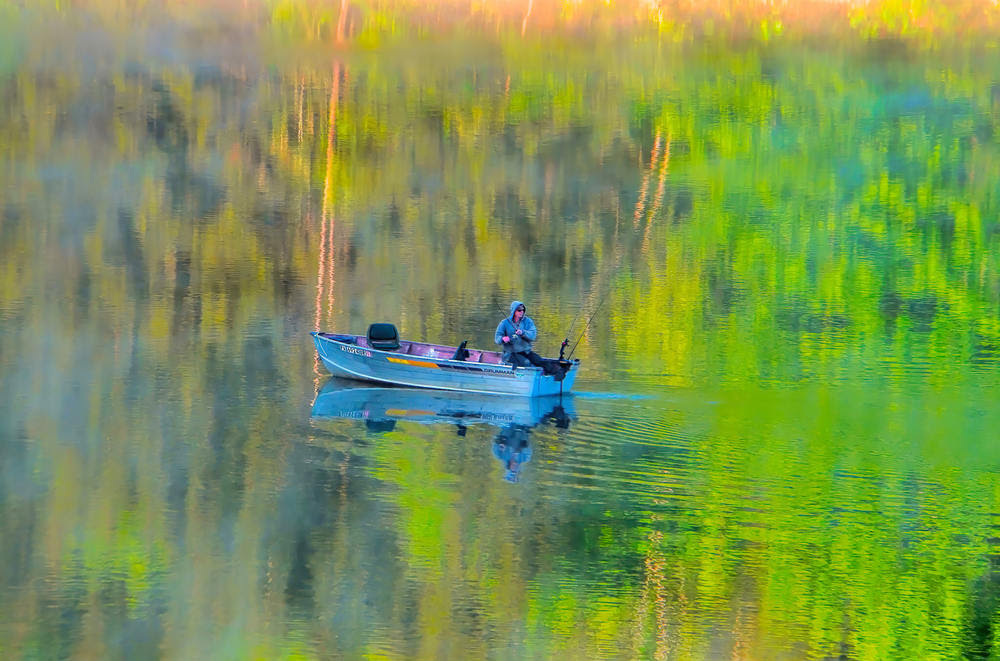 Pennsylvania's trout season will open earlier than usual this year on April 3. This is a great opportunity to plan your April fishing trip to Potter and Tioga Counties! From our natural mountain creeks to our pristine lakes, resources abound for all those looking to cast-off this season. Looking for a local resource to help plan your trip? Stop by the Tackle Shack in Wellsboro where their expert team is waiting to "gear you up and get you out!" to the region's prime spots. Whether you are looking to take your kids out for their first time or you are a novice angler looking to hone your skill, check out Rainbow Paradise Fishing Park on Route 6. Their knowledgable staff has the expertise and guidance to ensure that you have a fantastic day of fishing!
Click the button below to check out local fishing resources:
Click to Learn More About Fishing
---
For outdoor enthusiasts ready to pursue their passions, spring is the perfect time to hit the trails! Potter and Tioga Counties' trails provide thousands of miles of accessible terrain for hiking, backpacking, climbing, mountain biking and running. From the Susquehannock Trail in Potter County to the Pine Creek Trail in Tioga County, our region offers a variety of adventures that are ready to be discovered! Local outfitters are here to provide you with the right gear and equipment, guide services, or information to make sure you have everything you need to relax, revitalize, and refresh your spirit in the great outdoors of Potter and Tioga Counties.
Click the link to check out local hiking resources: